Local Rhode Island Laundromat serving customers since 1995
Since 1995, Thorpe's has been the go-to source for expert laundry services for customers in West Warwick, RI and beyond. We're a family-owned establishment that offers not only superior self-serve options, but also complete pick-up and drop-off laundry services for busy customers as well! We make it our mission to provide the ultimate ease and convenience when handling endless laundry piles, and it shows.
About Thorpe's | A Local Dry Cleaners You Can Trust
Thorpe's laundromat is the top-rated Laundry & Dry Cleaning service provider facility in Rhode Island, providing residents of West Warwick, Cranston, Coventry, and Hope with unparalleled self-service laundry, Wash/Dry/Fold and laundry delivery services. Whether you need a clean, comfortable, and convenient place to do laundry or are looking for someone to take the responsibility entirely off you, look no further than Thorpe's. 
Not only do we offer 25 state-of-the-art washing machines for you to use at your convenience, but we also offer laundry pick-up and delivery service. Give us a call, and we will be there in an instant to pick up, wash, fold, and deliver your laundry right to your front door. There is no easier way to get your laundry done!
At Thorpe's Laundromat, the satisfaction of our customers is our top priority. No matter what your laundry needs are, you can count on us to do everything we can to make your self-service laundry trip or drop-off laundry service a positive experience. No quarters? No problem. Unlike many other coin laundry facilities in Rhode Island, all of our machinery runs on the EZ Card payment system, so you never have to look for spare change. Simply load a value onto the card and you're ready to go!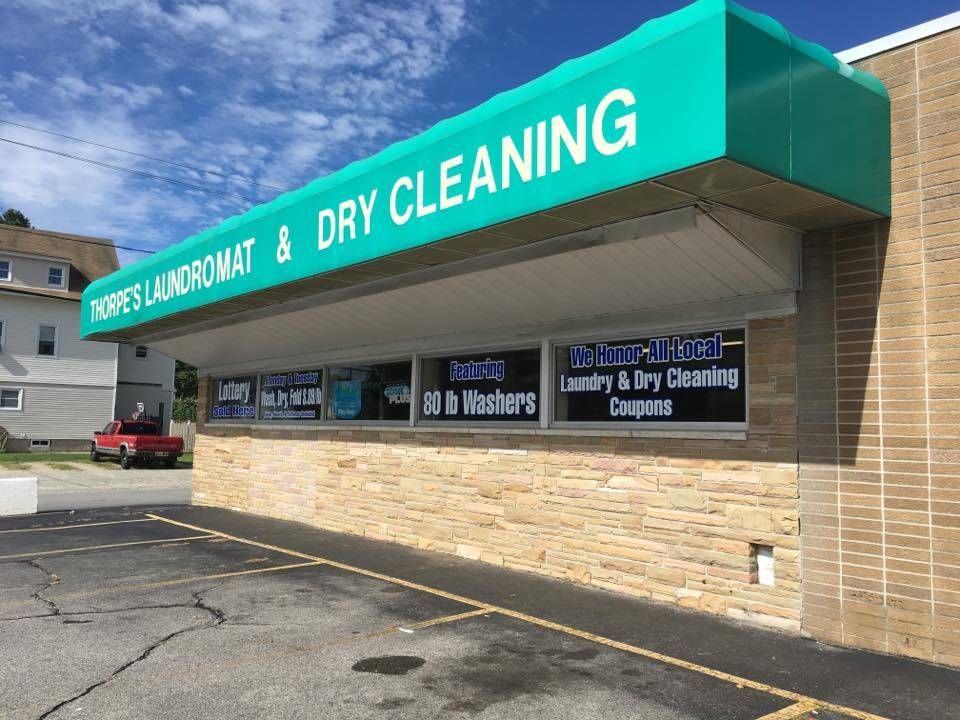 PICK-UP & DELIVERY LAUNDRY SERVICE
Laundry Pickup & Delivery Services In:
Coventry, Cranston, East Greenwich, Hope, Warwick, & West Warwick.