Wash, Dry & Fold Services
Save time. We will take care of the laundry for you.
Local Rhode Island Laundromat serving customers since 1995
If you are like most people, you can't always find time in the day to do laundry, dishes, and all the other household chores. It's perfectly understandable that you wouldn't have time to do a few loads of laundry before hitting the sack. That's where we come in!
Wash, Dry & Fold Services with Delivery.
At Thorpe's Laundromat, we are happy to offer pick-up and drop-off laundry services so you can have your laundry done for you while you're out and about. We know how busy life can be and that chores like laundry frequently fall by the wayside when you have a million other things on your to-do list. So next time you're running to the store or are on your way to pick the kids up from soccer practice, grab your laundry basket and leave it with one of our friendly team members, who will have it washed, dried, and folded at your convenience.
Let Thorpe's take responsibility for your household laundry with our Wash & Fold service. Your items will be delivered to you cleaned, sanitized, and ready to put away.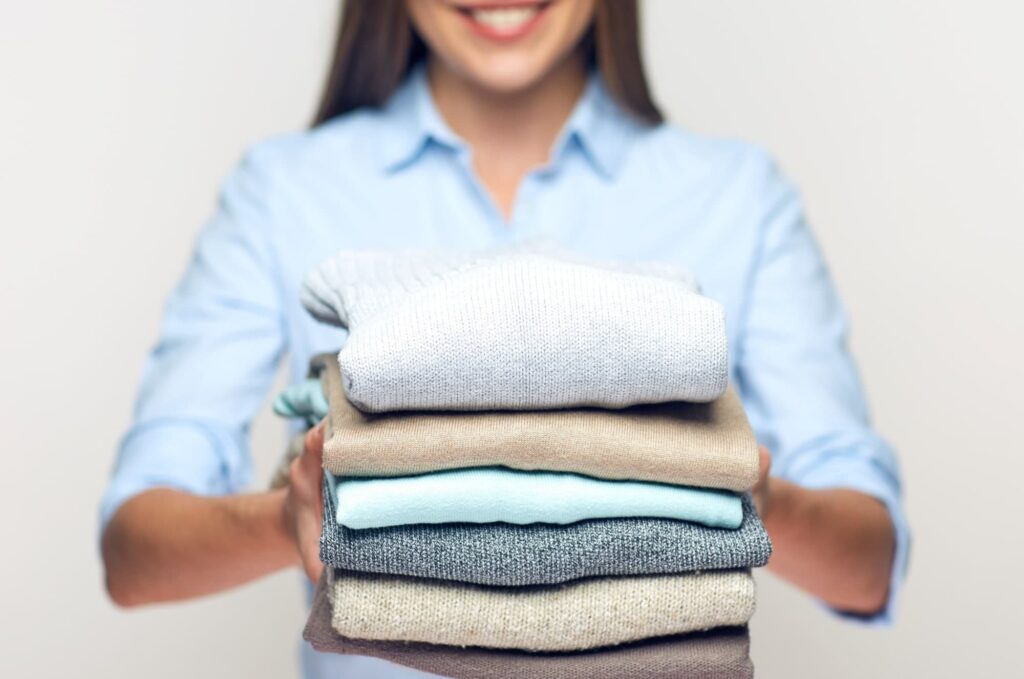 PICK-UP & DELIVERY LAUNDRY SERVICE
Laundry Pickup & Delivery Services In:
Coventry, Cranston, East Greenwich, Hope, Warwick, & West Warwick.